---
---
WHAT ARE THE SYMPTOMS OF EPIDERMODYSPLASIA VERRUCIFORMIS?
---
---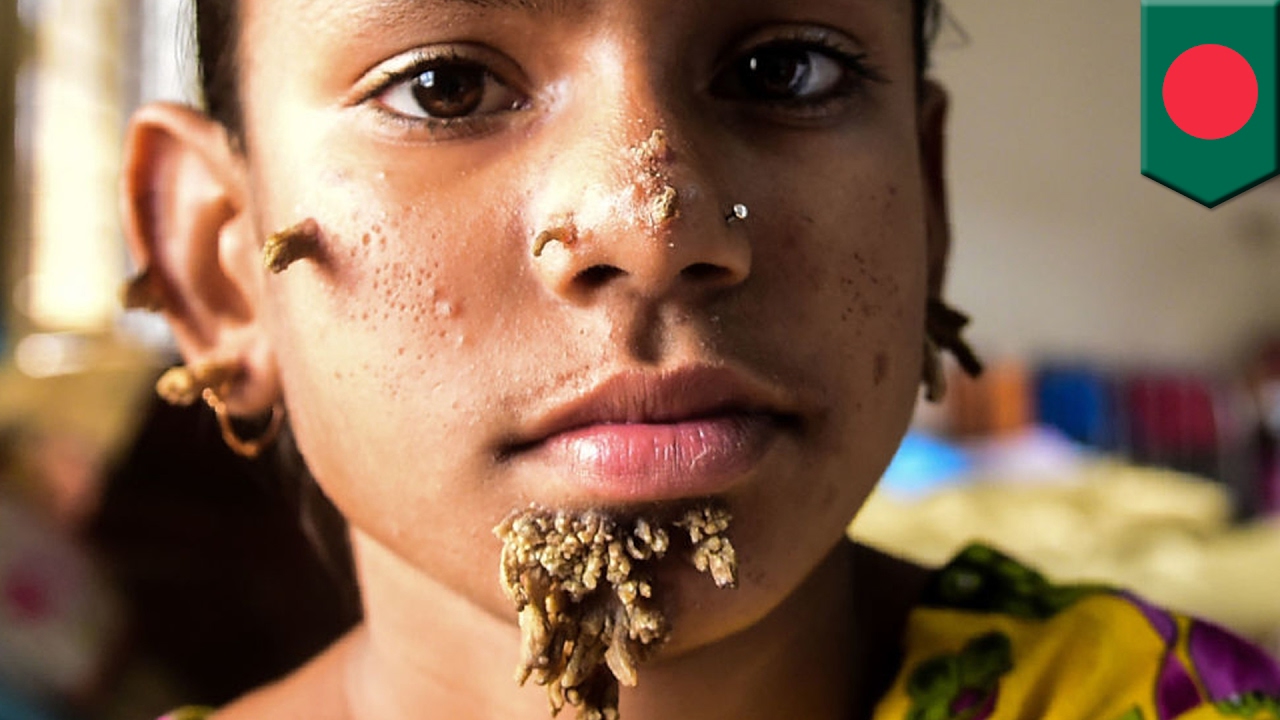 Symptoms can appear at any age, including infancy. In more than half of EV cases, symptoms first appear in children between the ages of 5 and 11. For nearly a quarter of people with EV, symptoms first emerge during puberty.


Symptoms may include a mix of:
flat-topped or bumpy lesions.
small, raised bumps known as papules.
large patches of raised and inflamed skin, known as plaques.
small, raised brown lesions that resemble scabs.
Flat lesions are more common in areas exposed to sunlight such as hands, feet, face and ears.
Many of these lesions take on the appearance of tree bark or tree roots. Because of this, EV is sometimes referred to as "tree-man disease" or "tree-man syndrome."


Growths may be limited to a small cluster of just a few warts or extend to more than 100 warts covering much of the body.


Plaques usually develop on the:
Clinical diagnostic features are lifelong eruptions of pityriasis versicolor-like macules, flat wart-like papules, one to many cutaneous horn-like lesions, and development of cutaneous carcinomas.
| | |
| --- | --- |
| Pityriasis versicolor-like macules | Flat wart-like papules |
| Cutaneous horn-like lesions | Cutaneous carcinomas |

Generally, cutaneous lesions are spread over the body, but some cases have only a few lesions which are limited to one extremity.